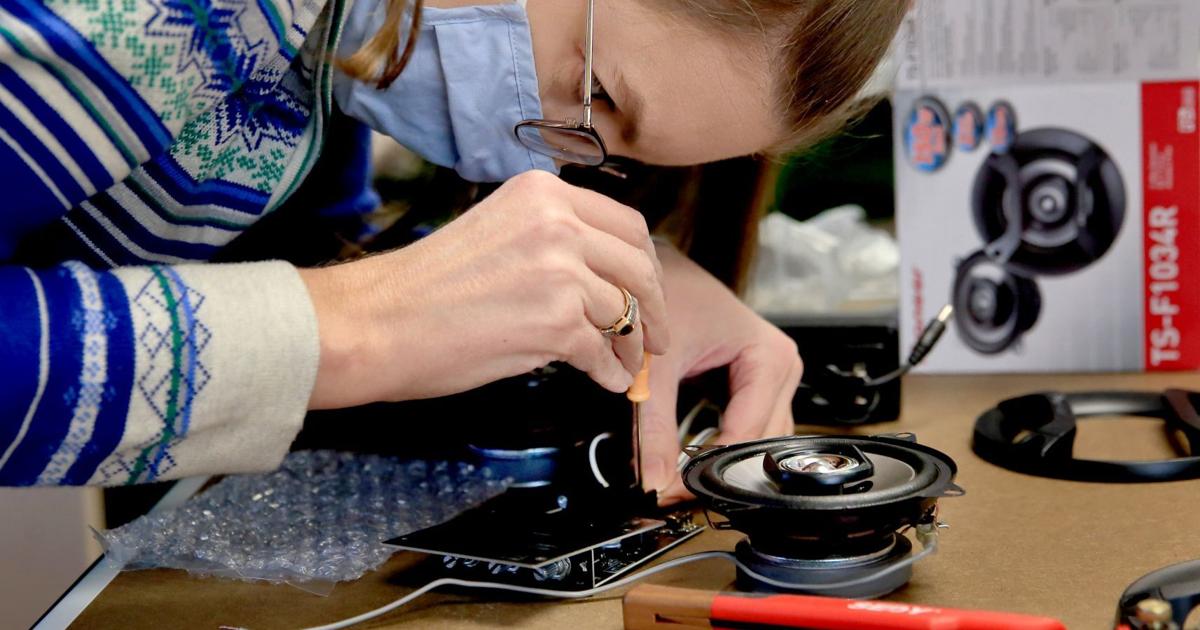 Teachers make music from suitcases at STEM workshops in Ferguson | Education
FERGUSON – Teachers are showing students they can be cool too, with help from the Challenger Learning Center.
The Centre's Innovative Creator Educator Workshop Series allows teachers to learn a variety of technologies to bring back to the classroom.
This month, a group of teachers made speakers from vintage suitcases in the centre's manufacturing space at STEAM Academy McCluer South-Berkeley High School.
In addition to an end product that looks and sounds great, the speaker project requires teachers to use power tools, electronic cables, explore sound design, and experiment with 'functional reuse' of items destined for the trash, said Robert Powell, education manager at the Challenger Learning Center. director.
"It's one of my passions, learning to be less consumers and more creative," said Powell. "We give teachers skills that turn into a really fun engagement for students. "
Powell came up with the idea for the suitcase speakers at a Maker Faire convention in Kansas City a few years ago. Someone was selling the speakers for his van. Powell thought, "I won't pay $ 200 for this because I know how to do it." "
The Challenger Learning Center is one of 40 sites around the world that were founded by the families of astronauts who died in the space shuttle explosion in 1986, including teacher Christa McAuliffe. The centers offer camps and field trips, simulated space missions and professional development for teachers. The St. Louis Center opened in 2003 in partnership with the St. Louis Science Center, the EdPlus school services agency, and the Ferguson-Florissant school district. NASA awarded a million dollar grant for its launch.