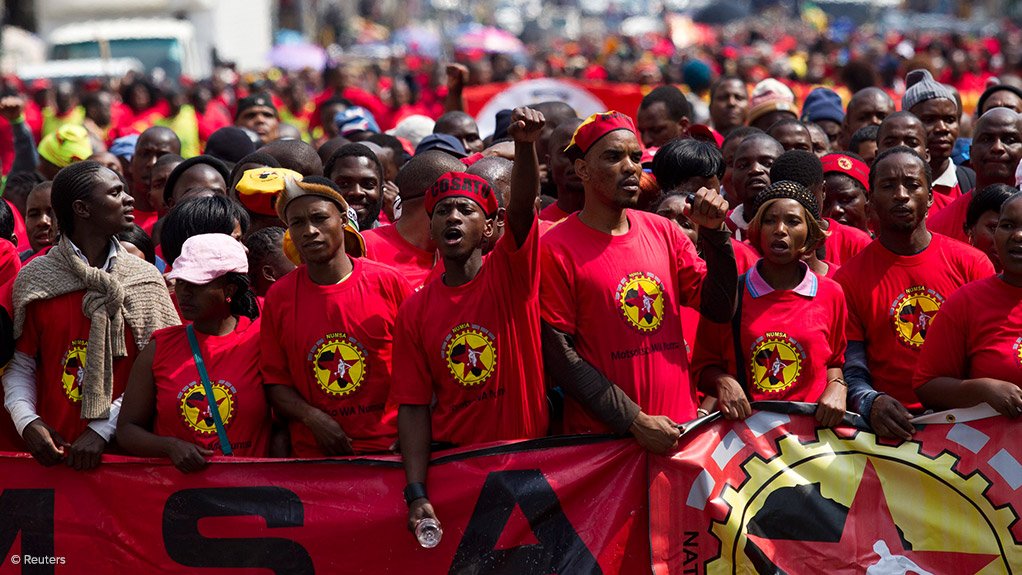 Seifsa urges members to implement final employee offer
The Federation of Steel and Engineering Industries of Southern Africa (Seifsa) has strongly suggested that affiliate member companies start implementing a new final pay offer proposed by the federation earlier this week.
Seifsa has decided to approve an improved offer to metalworkers unions, as part of efforts to end the strike led by the National Metalworkers Union of South Africa (Numsa) since early October.
After sharing the results of an investigation into strike-related violence with the Joint National Operations and Intelligence Structure, including the extent of damage to property and infrastructure among employers and the potential effects of the strike on economy, Seifsa proposed a new three-year agreement.
"Although we ask individual member companies to be guided by this recommendation, we nevertheless implore member companies to be guided by the circumstances and the industrial relations climate that prevails in each workshop," says the federation.
Of the five unions that negotiated with Seifsa, Solidarity and Uasa accepted the new offer.
The South African Equity Workers Association rejected the new offer, but its members are not on strike.
Numsa and the South African Metal and Electrical Workers Union (Mewusa) remain on strike.
If companies choose to implement the new offering, the implications will be that all planned employees, except Numsa and Mewusa members, will receive the raise, unless an individual Numsa or Mewusa member does. decides to give up his participation in the strike and signs an engagement.
The implementation of the new and latest offer means that employees are entitled to back pay from July 1.
The federation has proposed that artisans receive a guaranteed wage increase of R 4.24 per hour in the first year, R 4.45 per hour in the second year and R 4.67 per hour in the third year.
In addition, he proposed that general workers receive a guaranteed wage increase of R 2.97 per hour in the first year, R 3.15 per hour in the second year, and R 3.34 per hour in the third year.
The salary increase is between 5% and 6%, depending on the grade of the job.
Seifsa still offers the initial special phased-in exemption for employers and employees who have operated outside the scope of the main agreement.
"As this saga unfolds, we are keenly aware of what is at stake. Not just for our members, but for the industry as a whole.
"We are at a crossroads and the lines in the sand have been drawn. It is regrettable and unfortunate, but we have a duty to protect our industry from the ever increasing costs of doing business, which only make the sector less and less competitive, "said Seifsa.
Uasa believes that collective bargaining goes a long way in securing industrial peace and economic growth.
"The multi-year agreements that have been reached with Seifsa and the employers in the Metal and Engineering Industries Negotiating Council will help the industry recover and benefit employees with increased income and opportunities. "