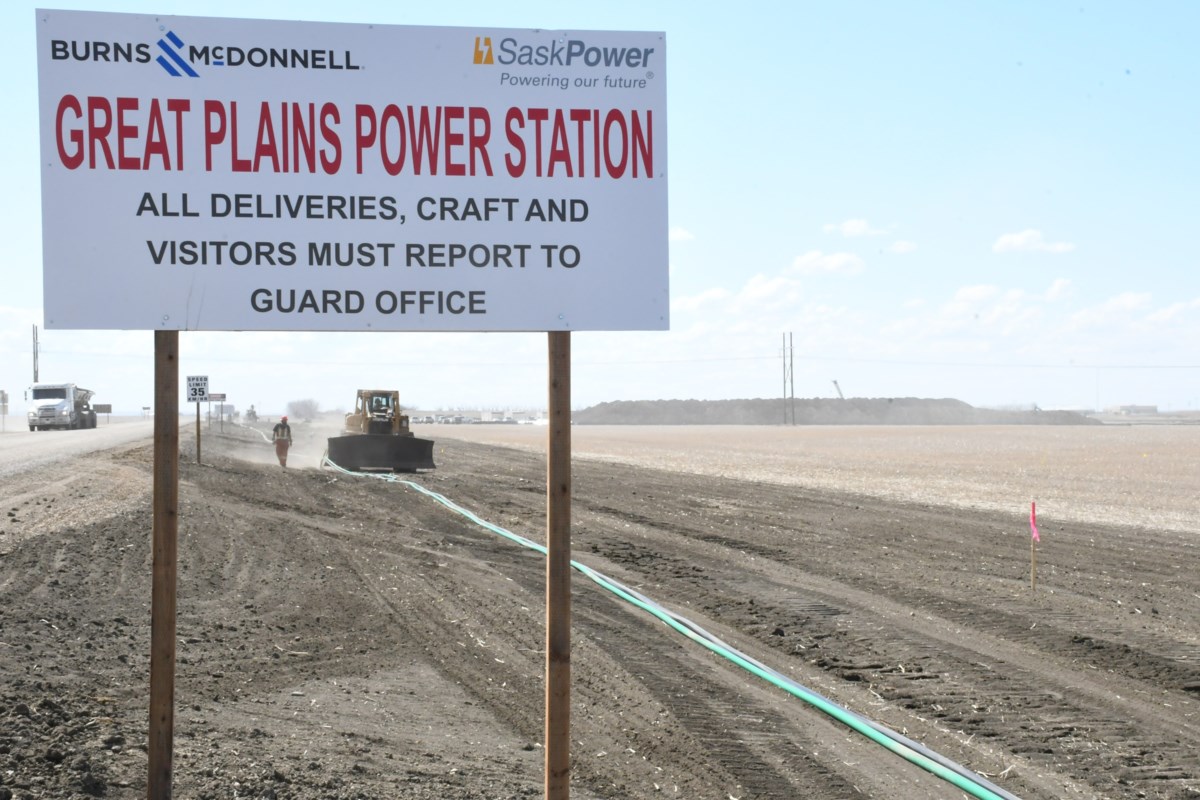 New Moose Jaw power plant supports growth in construction industry, experts say
BuildForce Canada's "2022–2027 Construction and Maintenance Looking Forward" report for Saskatchewan focuses on a six-year horizon for labor market data.
Construction of SaskPower's Great Plains Generating Station in Moose Jaw is expected to contribute to continued growth in Saskatchewan's construction industry in 2022 and 2023, experts say.
After bottoming out in 2020, Saskatchewan's construction market has seen growth in 2021 and looks set for another period of sustained expansion, analyst BuildForce Canada said.
Labor market projections for the construction and maintenance sector suggest that a pick-up in new housing construction will combine with a provincial capital investment plan to boost construction employment in the near future. term. This will be followed by new mining opportunities generating longer term growth opportunities.
BuildForce Canada 2022–2027 Construction and maintenance Future prospects report for Saskatchewan focuses on a six-year horizon for labor market data instead of the 10 years considered in previous reports.
The shortened forecast period allows the report to clearly identify short- and long-term supply and demand pressures affecting the province's construction sector.
"Saskatchewan's construction market is expected to remain on an upward trend through 2023, driven by residential activity, significant government spending and the planned start of a potash mine expansion, canola processing plant and a natural gas-fired power plant in Moose Jaw," said Bill Ferreira, executive director of BuildForce Canada.
"We expect investment to decline slightly in 2024 before rising again until the end of our forecast period."
Such growth, however, can present recruitment challenges. BuildForce projects that nearly 5,000 workers, or 13% of Saskatchewan's construction workforce in 2021, will leave the workforce in retirement over the next six years. Demand during this period will require an additional 1,100 workers, bringing the total recruitment need to 6,100 workers between 2022 and 2027.
Given Saskatchewan's younger demographics, most of the industry's hiring needs could be met by about 5,260 newcomers under the age of 30 from the local population, BuildForce Canada said.
This would leave a void of about 860 workers who will have to be recruited elsewhere. In the non-residential sector, new entrants are expected to exceed the number of retirements.
Upgrading skilled tradespeople in the construction industry takes years and often requires participation in a provincial apprenticeship program. Enrollment in Saskatchewan's 16 largest construction trades programs has declined over the past decade, dropping 54% from 2012 to 2019.
The latest data from Registered Apprenticeship Information Systems suggests that new registrations have slowed in 2020, leading to a further 22% decline from 2019 levels.
At the current rate of enrollment and completion of new apprenticeships, several trades could be at risk of undersupplying the number of new journeypersons required by 2027, BuildForce Canada said. These trades include boom truck operator, carpenter, insulator (heat and freeze), refrigeration and air conditioning mechanic, scaffolder, sheet metal worker, steam fitter/pipefitter, and welder.
The construction industry remains focused on building a more diverse and inclusive workforce. To that end, efforts are underway to improve the recruitment of people from groups traditionally underrepresented in the province's construction workforce, such as women, Indigenous peoples and immigrants.
In 2021, there were approximately 5,720 women employed in the construction industry in Saskatchewan, a figure that is almost unchanged from 2020. However, only 39% of them worked directly in on-site construction. As a proportion of the total, women made up just 6% of the 35,300 tradespeople employed in the industry in 2021.
This figure is also unchanged from 2020.
The Aboriginal population is another underrepresented group that presents recruitment opportunities for the construction industry. In 2021, approximately 63,700 First Nations people worked in the construction sector in Canada, representing 9% of all Indigenous people in the workforce.
As the Aboriginal population is the fastest growing in Canada and these workers seem predisposed to pursue careers in the sector, there may be an opportunity to further increase the recruitment of Aboriginal people into the province's construction industry, said BuildForce Canada.
The construction industry is also committed to recruiting newcomers to Canada. Saskatchewan is expected to welcome an average of over 5,800 immigrants each year through 2027, making the immigrant population a key potential source of labor force growth.
For more information, visit www.buildforce.ca.