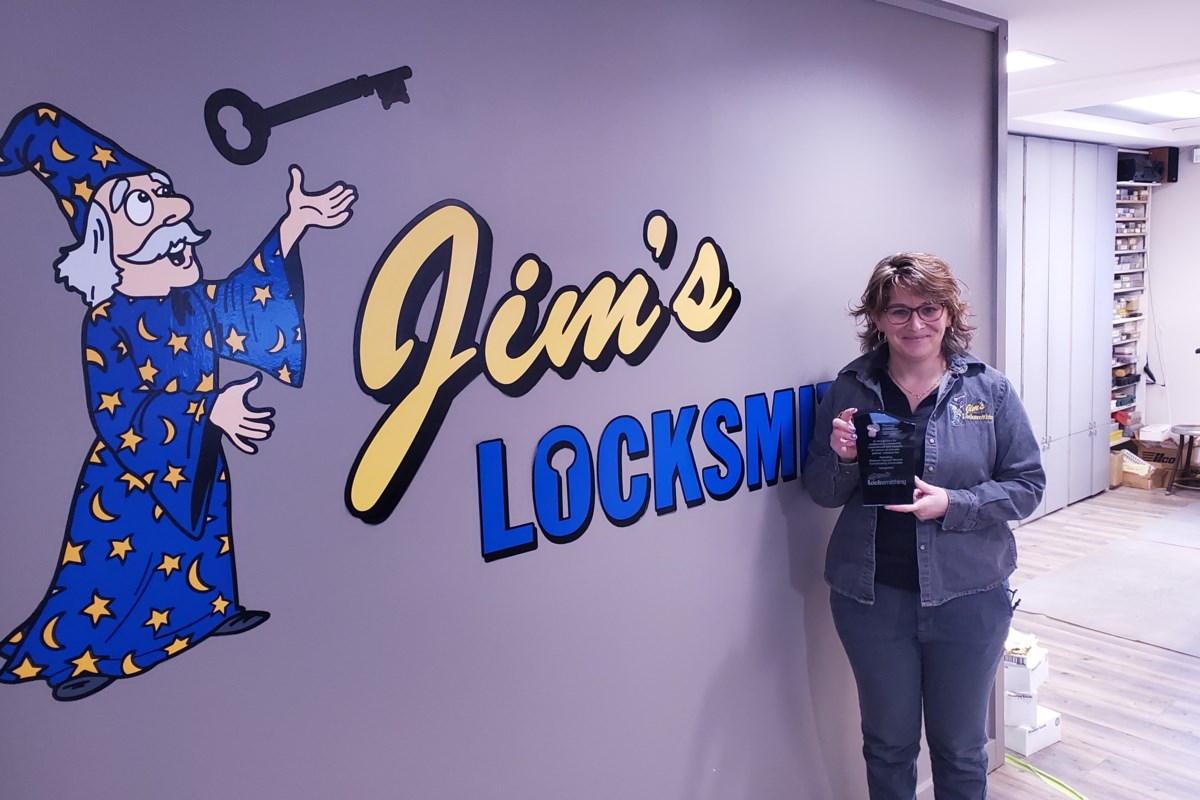 Jim's Locksmithing Recognized for Helping Victims Feel Safe at Home Again
"Victim Services have responded to more than 240 incidents of intimate partner violence since April"
November was Violence Against Women Prevention Month and the Nipissing Violence Against Women The Coordinating Committee (VAWCC) recognizes Jim's Locksmithing for his continued support for abused women and children.
Yesterday, the VAWCC presented Amber Winters and staff with an award in recognition of their commitment and dedication to serving those affected by intimate partner violence.
"Jim's responds quickly to calls for service to help victims feel safe and secure in their own homes again." said Kathleen Jodouin, Executive Director of Victim Services for the District of Nipissing. "It takes the collaboration of many members of our community to support women and children affected by domestic violence. Jim's Locksmithing responds quickly and professionally to our calls for service to change locks and help women and their children regain a sense of security after being victimized. "
Can Statistics 2018 estimated that intimate partner violence accounts for almost one-third of all violent police-reported crimes in Canada, with almost 99,000 victims. However, the majority of cases, 80 percent, go unreported to the police.
"Victim Services have responded to more than 240 incidents of intimate partner violence since April," added Jodouin. "With the help of community partners like Jim's Locksmithing, we are better able to support victims. "
Each year, the VAWCC selects a recipient from the community who has demonstrated support for victims and dedication to ending intimate partner violence.