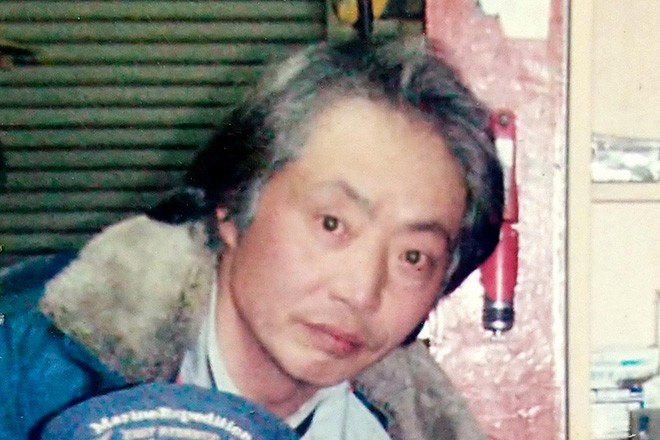 Ex-boss: Lone arson suspect, missing after divorce
OSAKA — The prime suspect in the arson that killed 24 people has been described as a diligent and skilled sheet metal worker who became lonely and dejected after his divorce.
The suspect, Morio Tanimoto, 61, remains in critical condition following injuries sustained in the Dec. 17 fire at a mental health clinic in a multi-tenant apartment building in Osaka's Kita neighborhood.
Osaka Prefecture Police said Tanimoto's address and occupation remained unknown.
He appears to have moved in recent years, but he worked intermittently at a sheet metal factory in Osaka for seven or eight years until the fall of 2010, according to those who knew Tanimoto.
They expressed their disbelief that he could be responsible for such a crime.
The wife of the factory president, 76, said Tanimoto had previously received on-the-job training at a sheet metal factory owned by his father.
But he did not inherit the family business due to a serious injury and circumstances within the family, the wife said.
Tanimoto has passed the national exam to qualify as a Certified First Class Sheet Metal Specialist.
"I could see immediately how good he was," recalls the woman.
She said Tanimoto's daily wage increased rapidly at her husband's factory.
He started at a daily rate of 8,000 yen ($ 70), but within months he was promoted from part-time worker to full-time worker and was paid 12,000 yen per day.
The factory president, 78, said Tanimoto "was so much better than other workers that I could identify his work just by looking."
Tanimoto became irritable at times when shortcomings in his work were reported, but he quickly calmed down after listening to an explanation and did not drag on the issue, the president said.
He "rigorously taught his junior colleagues and was also tough on himself," the president said. "He cared about young workers. "
Tanimoto had a wife and two sons, but the couple divorced in 2008.
Around the time the couple brought up the topic of divorce, Tanimoto began taking time off work on short notice.
"He looked lonely and distressed," the president's wife said. "When he came to work, my husband listened to him, as if he had no one else to let go.
Tanimoto suddenly disappeared without notification and he did not answer the president's phone calls, the wife said.
The president and his wife described Tanimoto as "a quiet person and basically a good person".
"We can barely see how he was involved in the incident," the couple said. "If he was involved, then we don't understand why he would do such a thing. The victims had no way to escape and we feel too sad for those who died.
SMALL FIRE IN THE SUSPECT'S HOUSE
On the morning of December 17, about 30 minutes before the clinic was set ablaze, a small garbage fire was reported at a house owned by Tanimoto in the Nishi-Yodogawa neighborhood of Osaka.
A 51-year-old man who has lived in the neighborhood since the house was built around 35 years ago said he remembered when Tanimoto lived there with his wife and two small children during the time of the great Hanshin earthquake in 1995.
The man said the Tanimoto family were not friendly with many people in the neighborhood and had suddenly moved.
But he said he started seeing Tanimoto again at home a few months ago.
(This article was written by Shoko Matsuura and Eriko Kai.)