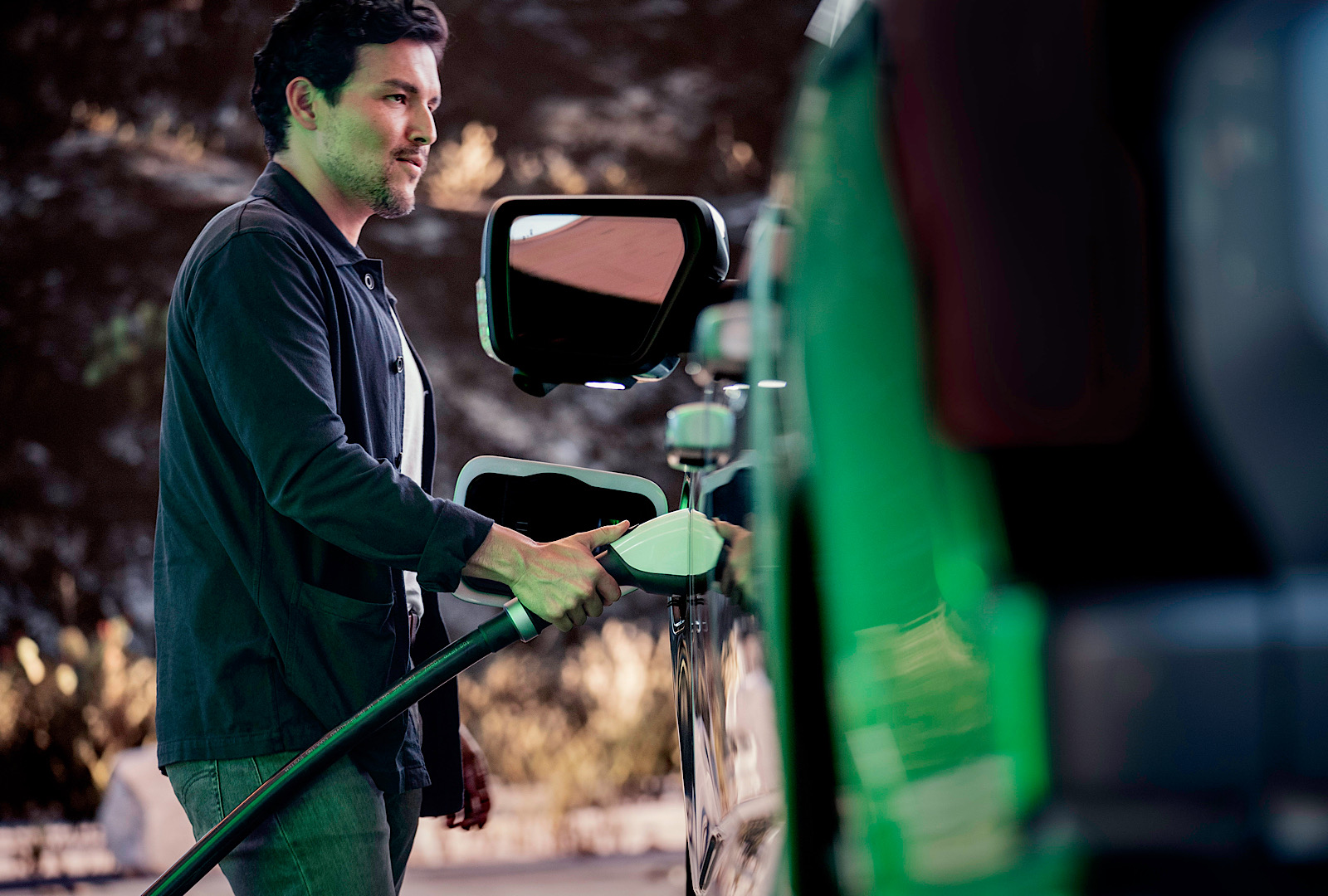 Everything you need to know about charging the 2022 Ford F-150 Lightning
The 2022 Ford F-150 Lightning is now rolling off the assembly line, full of electrons. It's the second electric pickup on the market after the Rivian R1T, but Ford is the first of Detroit's Big Three automakers to move into the most profitable vehicle segment. Like a cell phone, and unlike trucks of the last 100 years, this one will need to be plugged in.
Ford says three out of four F-150 Lightning reservation holders are new to the Ford brand, four out of five are new to electric vehicles and 50% are new to trucks.
Charging an electric vehicle is not as simple as the process of filling a gas tank. New electric vehicle (EV) buyers can be easily overwhelmed learning a new fuel system, which is measured in kilowatts and kilowatt-hours instead of gallons, and depends on many fuel flow factors. electricity, not just from the storage tank or not. at the gas station has fuel.
The new Lightning pickup has been upgraded in power and capability a few days before its official launch. Ford now says the standard 98 kilowatt-hour (kWh) battery produces 452 horsepower from 426. The extended range pack has been increased to 580 horsepower from 563. Payload numbers have been increased to 2,235 pounds and the max the range is now fixed between 300 and 320 miles.
And that's what most buyers worry about first: battery life. The second concern? Charging.
What types of chargers can you use to charge the Ford F-150 Lightning?
For charging, there are home options and away options. For household options, buyers can get a Level 1 charger, which runs on a 120-volt household outlet and takes a long time (19 hours for the F-150). These are only recommended for short-range electric vehicles.
Level 2 chargers are usually purchased with the car and operate from a 240 volt outlet. They should be installed by a professional electrician and greatly shorten your charging time. They can be installed at home, although many retail stores and commercial buildings have them for employee use as well.
Finally, there are DC fast chargers, which reduce charging time from hours to minutes. These are usually found at Electrify America or ChargePoint (or Tesla Supercharger) stations.
How fast can the Ford F-150 Lightning charge?
The F-150 Lightning's standard battery takes 44 minutes to charge from 15 to 80 percent with a 150 kW Level 3 charger. A 50kW charger is also considered Level 3, although it takes around 91 minutes for the same charge. The extended range battery actually charges faster at 41 minutes at 150kW, although the same charge takes 122 minutes at the lower level.
More often, buyers will charge at home or at work with a Level 2 charger. extended battery life takes 8 hours. This charger is the one you need if you want to reinject electricity into your home in the event of a power outage. The Ford Connected Charging Station ($799) runs at 48 amps and takes the same 10 hours, though the extended-range battery tops out at 13 hours.
How long does it take to charge the Ford F-150 Lightning at home?
If Lightning buyers charge on a home charger from a 32 amp/240 watt home fuse box, it will take approximately 14 hours or 20 hours, depending on the battery installed, to fully charge the battery. But most owners don't require a full charge on every charging opportunity.
What is the Ford Blue Oval Charging Network?
The electric F-150 uses a Combined Charging System, or CCS, which allows standard and direct current (DC) fast charging. Buyers can charge the pickup almost anywhere except a Tesla Supercharger, including ChargePoint stations. But Ford has a deal with Electrify America, which it calls the Ford Blue Oval Charging Network.
It includes more than 70,000 stations in North America, is connected to the F-150 Lightning and its app, and Ford offers two years of access to the Blue Oval Charge network and 250 kWh of free DC fast charging.
How does the Ford F-150 Lightning use Plug-and-Charge technology?
The FordPass app makes sorting through all those power, charging and range options understandable. The network has 19,500 charging stations, with more to come, and Ford is offering buyers two years of free access to the BlueOval charging network.
Plug & Charge allows drivers to automatically activate, pay and charge by connecting to a participating public charging station without having to use their smartphone or swipe a credit card. Once you've enabled network access, you can log into your FordPass app and enable Plug & Charge. It tells drivers which charging stations are Plug & Charge compatible.
What vehicles and tools can you load with the Ford F-150 Lightning?
The Lightning doesn't just take a charge either, it also gives it away. The Pro Power Onboard Generator has built-in electrical outlets to power tools, electronics, and appliances. Base trims get 2.4 kilowatts of power; The Lariat and Platinum series come with 9.6 kilowatts. This is thanks to a combination of up to 2.4 kilowatts in the front trunk and up to 7.2 kilowatts via the 11 power outlets in the cabin and bed.
Finally, Ford notes that if a buyer has the Pro Power Onboard, they can charge other electric vehicles that have run out of juice. The company calls it "Share Range" and all an EV driver has to do is plug their car into the Lightning's 240-volt outlet (or the PowerBoost Hybrid F-150 with the generator). It can give a Mustang Mach-E 20 miles per hour of charge, which isn't much, but it will get a stuck vehicle to safety, although any electric vehicle with a 240-volt charger can. utilize.
Click to see our charging guide for the F-150, including how to get it working in your home in the event of a power outage.