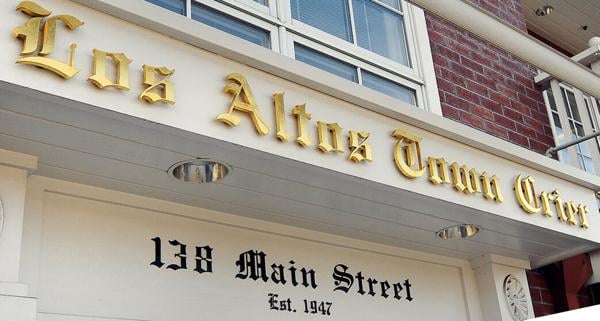 Community Briefings: Giving Campaign, 'Stop the Bleed' | Community
Assistance League organizes a donation campaign
The Los Altos Relief League is hosting a Spring Donation Drive through March in support of the State Street Faire, scheduled for April 1-3.
The State Street Faire will feature the sale of vintage and high-quality gently used merchandise, entertainment throughout the weekend, and activities for children.
Proceeds will support the non-profit Aid League's community programs, many of which help underserved children.
Donors are asked to drop off their items at the Relief League building, 169 State St.
Los Altos PREPARED offers 'Stop the Bleed'
The Los Altos PREPARED program has provided a "Stop the Bleed" training course, which teaches people techniques they can use to stop bleeding when someone is bleeding heavily.
Classes are available on March 31 or April 21. The March 31 session is scheduled for 7-9 p.m. in the Grant Park Multipurpose Room, 1575 Holt Ave. The April 21 class is scheduled for 7-9 p.m. in the Sequoia Room in the Los Altos community. Center, 97 Hillview Ave.
The class emphasizes that in an emergency, seconds count.
"If you were in an event where someone had life-threatening bleeding, would you know what to do?" asked a rep from Los Altos PREPARES. "Take control in an unthinkable situation with 'Stop the Bleed.' With knowledge, you can take control and help save a life.
Museum exhibit features local elders
The Los Altos History Museum's latest exhibit, "Every Wrinkle Tells a Story: Intertwined Lives," featuring photos and stories by Maud Daujean, will run through May 8.
Daujean, a French photographer, spent a year photographing and interviewing 35 seniors from the community, capturing her subjects' memories of the growth of Silicon Valley. His photographs and his stories are at the center of the exhibition.
Programs supporting the exhibition include:
• "There is no place like home", 5.30 pm Thursday. The presentation will explore what cities are doing to help seniors age in place and whether secondary suites can help create sustainable, age-friendly communities.
• "All that is old is new", 10:30 am on April 9th. Teenage guides will interview elderly people presented in the Daujean exhibition.
Both events are free and open to everyone. They will be hosted in person and via Zoom. Online registration is mandatory.
Rotary club sponsors battery recycling
The Rotary Club of Los Altos has scheduled a lithium-ion battery recycling event from 9 a.m. to 1 p.m. on March 19 at Almond School, 550 Almond Ave.
The club's climate action committee is working with Redwood Materials, a lithium-ion battery recycling and refurbishing company, to collect as many old products as possible to sustainably recycle, refine and refurbish batteries in the United States.
Local residents can drop off household items that contain a rechargeable (lithium-ion) battery, including old cell phones, electric toothbrushes, hair clippers, electric shavers, laptops, power tools, tops. -Bluetooth speakers, rechargeable vacuum cleaners, electric video game bikes, wireless earphone devices and more.
The event is drive-up and contactless.
Pathways Run/Walk scheduled for May 7 in LAH
The City of Los Altos Hills has scheduled its 20th annual Pathways Run/Walk for May 7, beginning and ending at Westwind Community Barn, 27210 Altamont Road.
The 5K/10K is scheduled for 9:00 a.m. and the 1-Mile Fun Run for 10:30 a.m.
The route passes through Byrne Preserve and extends into the Los Altos Hills trail system. The event includes a hilly and challenging 5k and 10k run/walk and an easier 1 mile run.
The 5K/10K is $45 ($50 race day) and the Fun Run is $30 ($35 race day). Group registrations of 10 or more are $35 per person. To obtain the group discount registration code, email Sarah Robustelli at [email protected]
Race t-shirts will be provided and finisher medals will be available while supplies last.
To register, volunteer and for more information, call Robustelli at (650) 947-2518 or visit lahpathwaysrun.org.