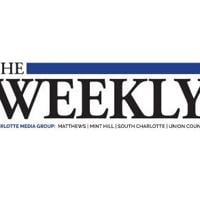 BBB Scam Alert: Don't Let Scammers Steal Your Google Business Profile | Business
CHARLOTTE — A new scam can seriously damage a company's reputation, according to the Better Business Bureau.
If you're a business owner, watch out for scammers trying to steal your Google Business Profile and all the great reviews you've worked so hard for.
How the scam works
When you search for a business in Google, information about that business usually appears in the right sidebar. This is called a Google Business Profile. Along with basic information, such as address, phone number, and opening hours, there is a link for the business owner to claim and edit the profile. It is also an opportunity for scammers.
Scammers click the "Own this business?" button. link, which sends a request email to the current owner. If you or someone in your company approves this request, thinking it's legitimate, the scammer can take over your profile. They will likely change your business name and block your account access.
Scammers then use this new business profile, with all of your reviews, to trick consumers into contacting them. Fraudulent locksmiths commonly use this technique. If your business profile is stolen, you'll need to follow a procedure with Google Support to recover your profile. In the meantime, your profile may have received bad reviews or been modified by scammers.
How to protect your Google Business Profile
• Reject suspicious property requests. Stop scammers in their tracks by immediately rejecting unauthorized attempts to claim your business profile. If you are unsure if a member of your staff initiated the request, find out before accepting it.
• Check your emails and any alerts you receive from Google in a timely manner. Scammers rely on you not to notice strange activity on your profile. When verifying your account for the first time, be sure to use an email address that you check regularly.
• Contact Google Support if your account is hacked. Take back control of your stolen account with the Google support team. Fill out this form on Google to start the recovery process.
• Always report any fraudulent activity. Report any issues to Google immediately. You can also report your experience on BBB.org/ScamTracker. Your report will help other companies stay vigilant