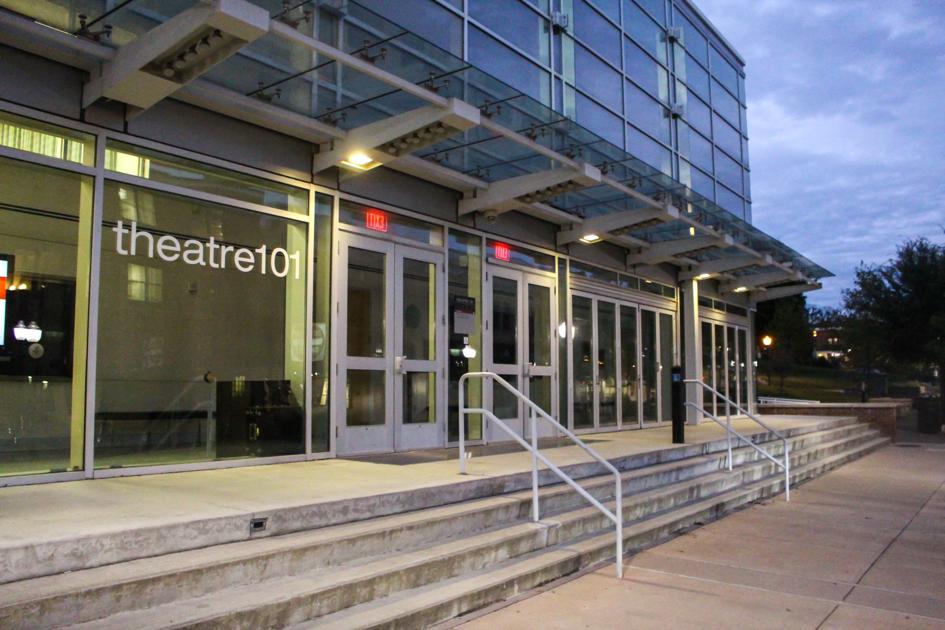 A journey into the artistic spirit of the director of Studio 72 | Lifestyles
If you've ever walked right past the University Bookstore at Virginia Tech or the Hokie Grill, you might have stumbled upon a gigantic building that looks like it came from a big city. This brand new building is the hall of residence for the Creativity and Innovation District (CID) Living-Learning program. This residency aims to cultivate a community of creation and innovation within the Virginia Tech community. CID is home to three Living and Learning Communities (LLCs) focused on arts culture and entrepreneurship: Studio 72, Innovate and Rhizome.
Matt Ebert, Program Director of Studio 72, provided an overview of his journey, Studio 72 itself, and the early months of the LLC being part of CID.
Ebert's story with the arts and creativity began in early high school with artistic and imaginative electives such as improvisation, drama, and carpentry.
"I actually took a set building course and that's where I learned to use power tools, paint, and think about building things on a large scale," Ebert said.
The art program Ebert specialized in was interdisciplinary, touching on various art forms such as photography, graphic design, papermaking, painting and more. Outside of his classes, he continued to cultivate his creative skills by building and crafting items such as furniture.
"I've always been interested in creating things," Ebert said. "So when I changed major it was a really good decision because it was like four years of exploring and learning new things, which I love. "
Ebert then came to Virginia Tech for his graduate studies in 2013 and earned a master's degree in higher education and student affairs.
"Studio 72 is the perfect combination for my background in the arts and my masters in higher education and my work with university students," Ebert said.
Ebert is an experiential and tactile learner whose creativity is linked to his mental health as well as his own learning, growth and development. One of the ways Ebert recharges himself after work and during times of stress is by working on his own creative projects.
"I think I'm motivated more by my own creative process and understanding how and why I do things, less by showing them off and sharing them with other people," Ebert said.
However, it does encourage the presentation and sharing of artwork with other people in order to enhance their own art and creative processes. Ebert sees art as a collective term rather than an individual.
"Here at Virginia Tech, we need to talk about the arts, not just the singular art," Ebert said.
Ebert sees art as an umbrella term rather than as separate pieces with all kinds of activities containing some form of creativity or art within them.
"I think we're at a place where we're starting to see some of these disciplines overlap," Ebert said. "They are not in their own ways"
Ebert says the arts play a role in many aspects of society today, from the way architects design buildings to the way politicians draft language and policies.
"I think higher education has a major role to play in examining the role of the arts in many of these different disciplines – not necessarily by mixing or diluting these disciplines – but complementing these disciplines," Ebert said. .
When Ebert talks about the arts within the Virginia Tech campus, he noted that pockets of artistic activity occur at Virginia Tech, giving Studio 72, the Moss Arts Center, and the Institute for Creativity, Arts, and Technology as examples on campus, but all of them exist in isolation from the rest of the campus.
"It's not unlikely that a student here at Virginia Tech could go four years without entering the Moss Arts Center, or go four years without seeing a work of art or experiencing a performance that touches them," Ebert said. . "If the arts, even just artistic concepts, thinking about composition or reading visual images, if any part of that is introduced into disciplines whether through lessons, experiential learning or internships , where students are exposed to creative thinking discipline themselves, I don't think that's a bad thing.
Ebert interned at the Moss Arts Center as they compared exhibition programs at peer institutions of similar sizes, such as Penn State and Stanford. It was there that he noticed that these schools had arts learning communities that worked closely with their performing arts center, but Virginia Tech did not. Ebert wrote a proposal for it and was part of the group that planned the LLC for two years.
He then applied for the position of Program Director and has held this position for five years.
"I think part of what drives me is when I was in college, I went there almost all the time without really knowing anyone in my major, and it was a very small program. 'arts, "said Ebert," I spent almost four years not knowing the people I had classes with or really stepping out of class to talk to people about how I can develop my work even more.
Ebert wants to give the students living at Studio 72 the ability to connect with each other, more than his college experience.
"Let's create a space here at Virginia Tech for creative people, artists and creators to live with each other, work with each other and give each other feedback on how they can improve their work, more than that. could do it. happen in isolation, "Ebert said." Let's do this as a group; let's help each other be better.
Formerly housed at Pritchard Hall, Studio 72 is an interdisciplinary arts and creativity LLC open to any student of any major or grade.
"What we do is really think deeply about how to experience different parts of our own artistic and creative process," Ebert said. "What we try and spend a lot of time thinking about is, 'How much are you in tune with your own creative process when you create something?' And 'How can you improve that small. little by little? ""
Studio 72 promotes the creative processes in students by using weekly meetings where they analyze and understand the creative decisions artists make in their work, as well as hosting review nights for students to get feedback on their work. The LLC also runs workshops with guest artists, faculty and staff, local artists, and even with students where they teach other people a skill or way of thinking in their own personal way. In between these two activities and events, students who participate in this community see their art change and evolve over time by being exposed to new ideas, trying new things, and practicing something they are familiar with.
One of the challenges Studio 72 now faces is finding ways to integrate it with CID's other two LLCs.
"What role does Studio 72 play inside this building as an incubator for art and creativity? Ebert said. "How do we start to reach out to some of these other communities on how to be artistic and creative? "
Studio 72 will partner with LLCs for open mic and painting nights and develop other programs to participate in, such as an animation jam, where anyone in the building and on campus can learn to facilitate.
When considering the future of Studio 72, Ebert wants Studio 72 to be the starting point for people to reach out and find all these different pockets of art all around college. He wants someone to come to Studio 72 and find, as a member, that there are multiple avenues for him to grow as a person through college.
"My greatest hope is that our community becomes the connective tissue of the arts at Virginia Tech," said Ebert. "I hope that in five years what we did at Studio 72 made this path (by connecting with these other pockets) a little clearer."