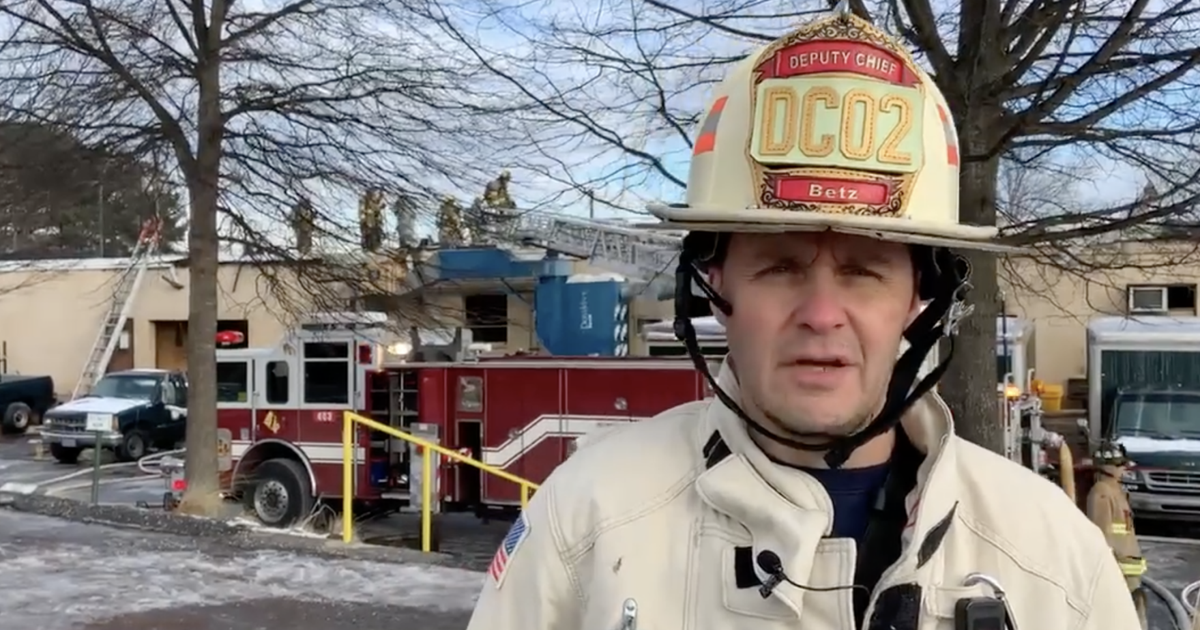 A fire in a building causes damage estimated at 8 million dollars | Fairfax County
A building on the campus of Woodson High School in Fairfax was almost completely destroyed in a fire on January 30.
Fairfax County Fire and Rescue Services and the City of Fairfax Fire Department were dispatched to the fire in the 9500 block of Main Street at approximately 3:07 a.m. after area residents saw smoke billowing from the building and called 9-1-1.
When crews arrived at the scene, smoke and fire were rising from the two-story building. A second alarm was quickly requested. Firefighters started with an interior attack on the fire, but after observing minimal improvements and cracks forming in the exterior brick wall, they quickly switched to a defensive operation outside, according to the deputy fire chief of Fairfax County, Bill Betz. The fire was brought under control in about two hours, but crews remained on site for several hours to extinguish hot spots in many empty spaces. No civilians or firefighters were injured.
According to Fairfax County Public Schools officials, the building was used for grounds maintenance and central operations support. The building housed workshops for clippers, cabinets, locksmiths and sprinklers as well as a storage room, a rest room and offices. Everything except the clipper shop and the rest room were destroyed, and there were also minimal impact on the school's Pickett Road entrance, they said. Full and normal operations continue at the school, the FCPS spokeswoman said.
Although FCPS Risk Management is still working to determine the value of the loss, fire officials estimated the damage from the fire to be approximately $8,851,409.
Fire investigators determined that the fire was accidental in nature and started in an office. The exact cause of the fire will be classified as undetermined.
The building was unoccupied when the fire broke out. The building's local fire alarm went off.
No occupants were displaced due to the fire. Red Cross services were not needed.